May 26, 2022
To celebrate Asian American Pacific Islander Heritage Month, Yu Ming Charter School welcomed Japanese internment camp survivor Michiko Yee, now 87, for a visit on Thursday, May 26. Michiko Yee was accompanied by her friend and Trustee of the Alameda County Board of Education Eileen McDonald.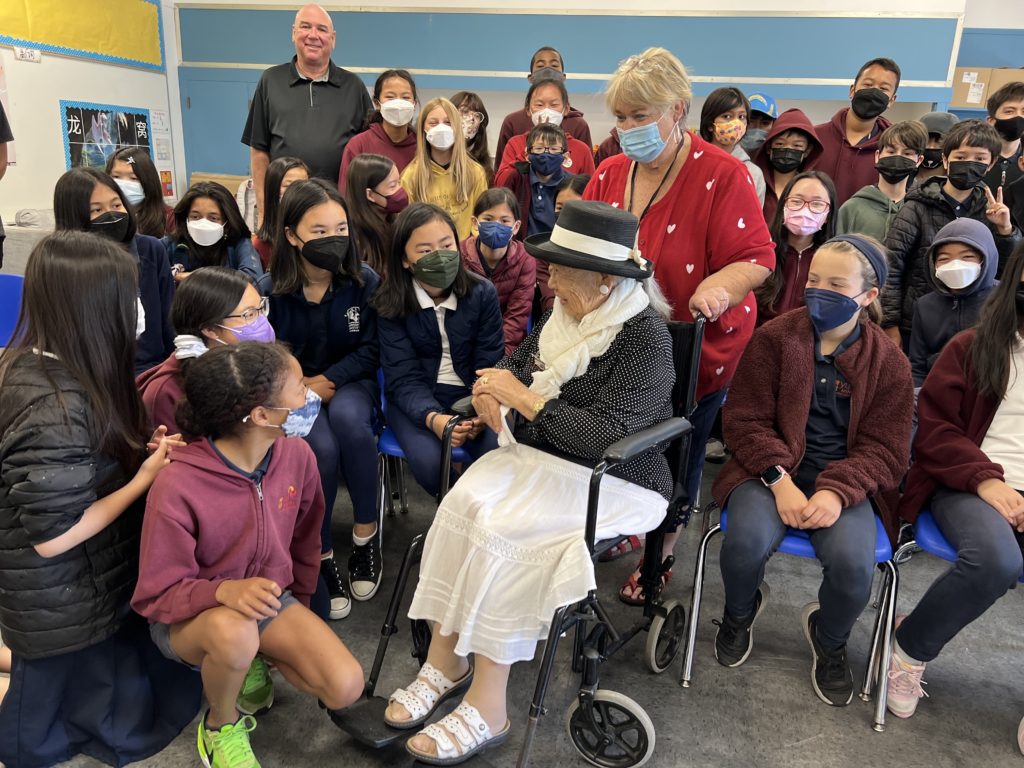 As Japanese American farm workers during World War II, Michiko and her family were ordered into an internment camp in Gila, AZ, in the middle of the Arizona desert. The family had to reduce their entire life's belongings down to just a few boxes, then were kept for several weeks with many other families in the stables of the Santa Anita race track in Southern California until their transfer. After three years at the Arizona detention camp, the government released them in 1945 with $182.25 to start their new lives.
Yu Ming's Head of School Sue Park comments "This is an important chapter in our U.S. history that isn't told enough in schools but must be told to ensure that our next generations continue to build a more just tomorrow. We are fortunate that our students got to hear Ms. Yee's story first-hand. There is nothing more powerful."
Between 1942 and 1945, by President Franklin D. Roosevelt's executive order 9066, the United States government placed approximately 120,000 Japanese Americans into isolated internment camps. The incarceration of Japanese Americans is considered one of the most atrocious violations of American civil rights in the 20th century.
Michiko Yee's visit to Yu Ming is part of a month-long celebration of AAPI Heritage Month, including a series of talks at Yu Ming's upper school in Oakland by prominent regional and national Asian American figures, such as Dr. Russell Jeung, Author, Professor, and Co-Founder of Stop AAPI Hate, and David Lei, Senior Advisor to the Chinese American Heritage Foundation and Vice-Chair for the Chinese American Community Foundation.