Diverse, Equitable & Inclusive Community
We are a community that embraces diversity and values our collective humanity.
Diversity as a source of strength
At Yu Ming, we believe that the diversity of our communities, and of the world at large, is a source of strength and key to our success in educating culturally empathetic global citizens. Yu Ming students come from many different countries and home languages, multiple Bay Area zip codes, and there is no group that can be considered a majority at Yu Ming.
Building a culturally diverse community
Our families represent uniquely diverse and rich family histories. As Yu Ming's student population grows so does the diversity of our student body.
In 2016-2017 Yu Ming's enrollment model evolved from being a two-way full immersion school (i.e. 50% of enrollment consisting of Mandarin-fluent students and 50% of English-fluent students), to a full-immersion school with a categorical lottery preference of 20% for economically disadvantaged students.
Hispanic Latino
Filipino
Asian
Black/African American
White
Two or More
1%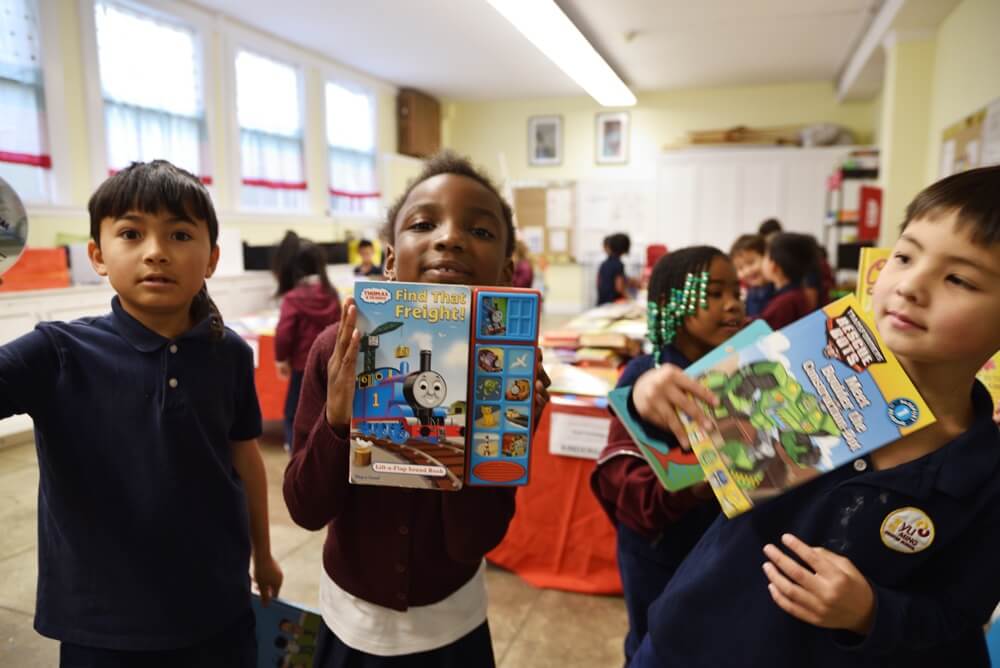 Excellence and immersion schooling for all
We believe that the cognitive, social-emotional, and career opening benefits generated by Yu Ming's particular approach to Mandarin Immersion education can transform life prospects for students, and so, we are committed to expanding access to high-quality Mandarin Immersion schooling to all students. All of our students, regardless of socio-economic status or zip-code receive the same rigorous, world-class education for free and consistently demonstrate performance outcomes that are among the highest in the state.
Committed to Equity
Since its inception in the Fall of 2016, Yu Ming's Equity Design Team, comprised of representatives of each of our stakeholder groups (board, school leadership, staff, and parent Leaders), has been working together to realize and implement a culturally responsive and inclusive vision and plan that align with Yu Ming's school mission and core values.
In 2019, the Team developed an Equity Vision Statement to formalize our commitment to ensuring that every member of our community feels empowered to reach their greatest potential.
Equity Vision Statement
We work collectively to provide the support necessary for all students to achieve equitable academic, social, and emotional outcomes and success. We are a school family committed to creating a fully inclusive community where every member feels nurtured, a sense of belonging, and are valued for their multiple identities and experiences. These may include: race, culture, gender, ability, religion, ethnicities, language, socioeconomic status, sexual orientation, family composition, or other identities.
In 2022, the Team developed an LGBTQQIAA+ Equity Statement.
LGBTQQIAA+ Equity Statement
Yu Ming is unequivocally committed to affirming the intersectional identities, expression, and experiences of Lesbian, Gay, Bisexual, Transgender, Queer, Questioning, Intersex, Asexual, and Allies+ (LGBTQQIAA+) students, families, and staff, and providing LGBTQQIAA+ students with the support necessary to ensure that they thrive and experience belonging. It is Yu Ming's moral, ethical, and legal responsibility to ensure the physical and psychological safety of all students and staff. Joining the Yu Ming community means dedicating yourself to continual learning, empathy, and allyship, independent of all identities, backgrounds, and family makeup.
As a language immersion school, we understand that words are hollow if they are not backed by action. Yu Ming board, administration, staff, students, and families will collaborate to learn from the lived experiences and realities of our LGBTQQIAA+ students, staff, and families and to take culturally responsive action to affirm and ensure their belonging in our school community. Our activism has included the support of a middle school student queer club, Gender Spectrum professional development workshops for Yu Ming staff, and the creation of Gender Affirmation support plans and circles for non-binary students and their families.
We also acknowledge that the nature of being responsive to the LGBTQQIAA+ community necessitates ongoing listening, collaboration, and flexibility to adapt to emerging needs and contexts.