August 16, 2022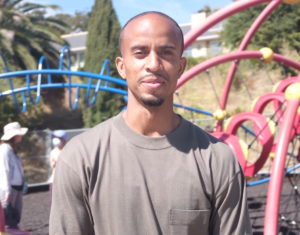 Yu Ming's Site Leadership Team this year includes a Dean of Student Culture, a new position created to help address the social emotional needs that came out of the COVID pandemic, particularly for our youngest scholars. Cervante Burrell takes on this new role.
Chief Academic Officer Celia Pascual explains: "when our students came back in person full-time last fall, we quickly noticed that this group of young learners needed more support with social skills. Pre-COVID, those skills would have been learned in preschool, playdates, or simply by interacting freely with other children and adults."
As a result, this year Yu Ming is augmenting staff and resources to deepen our response to this ongoing need. A seasoned Dean of Culture coming to us from charter schools in Sacramento and Richmond, Burrell will lead Yu Ming's team of Culture Specialists. "Yu Ming's model pillar of whole child education can now be best supported with a team whose sole purpose is to develop all students in becoming more self-aware, managing their emotions, and building stronger relationships," says Burrell. Thanks to this expanded investment in their wellbeing, Yu Ming students will be empowered to continue to do what they do best: learn and thrive.