Setting Roots and Broadening our Reach
Yu Ming's Capital Campaign
A Forever Home for Yu Ming
The Setting Roots and Broadening our Reach capital campaign will support the development of a new school facility for up to 675 students, designed to complement Yu Ming's innovative education model.
Our future is interconnected and multicultural. At Yu Ming, we believe every child, regardless of their background or zip code, deserves a free, high-quality education that prepares them today to succeed tomorrow.
With the investment of campaign supporters, Yu Ming will be empowered to continue to develop empathetic multilingual changemakers, and to amplify our reach well beyond our classroom walls, towards our vision of transforming public education for all.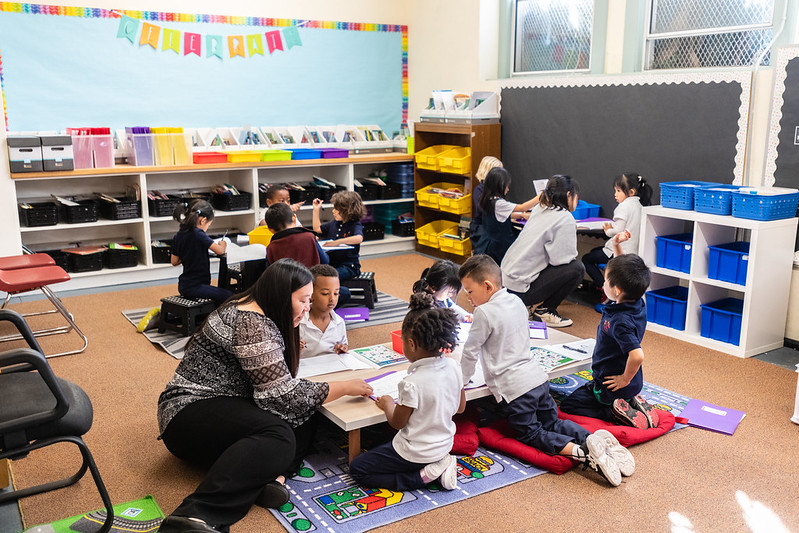 Ways to Give
Every gift counts.
When you give to Yu Ming's capital campaign, you transform futures by building the first permanent Mandarin immersion public school campus in California.
Yu Ming Charter School is a 501(c)(3) charitable organization, and your donation is tax-deductible (Tax ID: 27-4260393).
Checks can be made out to Yu Ming Charter School with the note "Capital Campaign" and mailed to this address:
Yu Ming Charter School
675 41st Street
Oakland, CA 94609
Please include your name, address, phone number, and/or email address, so we can show our gratitude for your support. If you would like to contribute over several months or years, please enclose this pledge form with you check.
Contributions are tax-deductible in the year the gift is made.
Giving gifts of stocks, bonds, ETFs, mutual funds or other securities to charitable organizations such as Yu Ming Charter School has many advantages. As a taxpayer, you can avoid paying capital gains taxes on the appreciated value of your investment and you will benefit from the tax benefits on the full value of your stock donation as a charitable gift (calculated as the fair market value on the date of transfer).
Yu Ming Charter School's stock gift account is held at First Republic Securities Co LLC. If you wish to make a gift of stocks to Yu Ming, please inform us at capitalcampaign@yumingschool.org, so we can monitor the transfer on our end. Please use the information below to transfer the shares. To receive a receipt from Yu Ming Charter School, please include a record of the transfer that includes that date, and the fair market value on the date of transfer. 
Stock Transfer Info:
Receiving Firm: First Republic Securities Co, LLC
Receiving Firm Address: 111 Pine Street, San Francisco, CA 94111
Account Name: YU MING CHARTER SCHOOL
Account Number: 33L078046
Account Contact: Reggie Lee, Board Chair
Account Contact number: 510-922-8631
Clearing Firm: Pershing LLC
Pershing LLC DTC# 0443
Contact Broker: Sam Schoner (415) 262-4118
Email:  SchonerTeam@firstrepublic.com 
Please email capitalcampaign@yumingschool.org for more detailed instructions or click here. 
Many companies offer matching gift programs that can double or triple employee contributions to nonprofit organizations. Find out if your employer participates in matching gifts, and email capitalcampaign@yumingschool.org with questions. 
Volunteer – Gifts of Time and Talent
Volunteer involvement in any school can make the difference between a good school and a great school. At Yu Ming, there are many ways that family and community members can participate and contribute, regardless of availability, skills or interests. We have opportunities to volunteer your time in support of our Capital Campaign. Please contact capitalcampaign@yumingschool.org.